In this month's Q&A I hopped on a Zoom call with Britta Kokemor. Britta and I attended the Alberta University of the Arts (formally called Alberta College of Art and Design) and graduated in the same year. Our paths have crossed over the years and we've worked on a few projects together. Recently, we supported Britta with a rebrand of her new solo gig Kokemor Studio. We knew she had some fun projects coming down the line so wanted to sit down with her to learn more. We also discovered how she got started in her career, what her biggest learnings were and what marketing efforts have worked best for her over the years.
Tell me about your background. What got you into photography?
My dad gave me my first film camera when I was a kid so I have been working with photography for as long as I can remember. I started taking it seriously when I was in high school and photographed my first wedding when I was in grade 11. I always knew I was going to be a photographer; it was as if I was born knowing it. I've never doubted it.   
Where did you go to school? What did you learn there? Did you jump straight into freelancing after school?
I was already freelancing before receiving any formal training and I've also been an entrepreneur.  I used to make and sell jewelry on the playground in grade school! Looking back, I didn't understand photography the way I do now, but I was still taking photos, family portraits, wedding photos and was second shooting for professional photographers. Several years after high school I attended the Alberta University of the Arts and received a Bachelor of Design Degree with a major in photography. School taught me a lot of life skills, time management, technique and the business end of photography. After school I spent 6 years assisting professionals, some of the top photographers in Calgary, and that is where I really learned about the craft of photography. Slowly, I began phasing out my assisting and going out on my own.
What is your process like? Who are your typical clients?
To be able to make a living in Calgary, you have to be able to do a lot of different kinds of photography. It's hard to specialize here. Lots of people ask what is my favourite thing to shoot - my favourite thing is who I am working with. Working with people who are collaborative allows me to work with them not for them. I shoot corporate, architectural, commercial, advertising - all of those things - but the majority is commercial and architecture.
In terms of process, I am a very relational person. I don't like transactional relationships, so, ideally, my client and I start with a face-to-face meeting or a phone call. Every email starts with "Do you have time for a short phone call?" That enables me to understand the scope of the work and to create an estimate. After sign-off ,we do pre-production for the photoshoot to organize things like assistants, hair and makeup, location scouting, lighting and equipment and to decide if we need props, etc. Then we complete the photoshoot, make selections and provide a web gallery to let the client choose the images that they want to order and work on editing the images. Selected images are processed and licensed based upon the platform they will be used on - website, social media, billboards, etc. To wrap up, I always do a follow up and debrief on how the project went. 
You recently launched Kokemor Studio, your solo photography studio. What did that involve? 
For years I was part of a photography team. I was in a partnership for such a long time that I didn't realize a lot of things that going out on my own forced me to face. I had to take a good look at myself and who I am as a photographer. What could I offer that was more than photography? I had to take a good look at my 'why'. That was a year-long profound learning and spiritual experience. I tried not to become overwhelmed - I had a portfolio, I had experience, I had clients. The rebranding was a big piece, deciding what I wanted my brand to look like and say and what it would feel like for others. It was a great experience all around; I've never felt like my brand was as authentic as it is now. 
What's something you wish you knew before venturing off as an entrepreneur?
When you are an entrepreneur, everything is all on you, it is total responsibility. It's super empowering but can feel overwhelming. I started off thinking - I like taking pictures -  but I had no idea what the financial commitment would be. I have invested around 100K, to date on equipment, constantly upgrading gear every few years because technology advances so quickly. The cost of being a photographer propels me to work hard. I also didn't know it was 1% being a photographer and 99% running the business and marketing yourself. I'm an introvert so marketing myself doesn't come naturally to me. Perhaps if I had known that, I wouldn't have chosen this path.
How do you market yourself as a photographer?
I've tried everything! I've even done cold calls but am now at a point in my career where I get a lot of referrals. I create a magazine that I mail out, holiday card prints, a quarterly newsletter and Instagram is my focus for marketing because it is image based. I invest approximately 20K a year in marketing as I hire a small team of marketers for support. I will also be launching a set of marketing videos that will show my clients what video can do to support their brand messaging and to connect with their audience. 
How do people find you? Where do you get most of your clients?
The majority is by referral, repeat clients and word of mouth. I ask for a lot of introductions when I meet new people at photoshoots. I took a sales training course that taught me the following:  anyone you know can potentially know someone  who needs your services. However, no one is going to be thinking of making an introduction for you unless you ask! That has gone a long way for me in meeting new clients. 
Recently, I obtained a couple of jobs via Request for Proposals (RFPs). I received the Travel Alberta and UofC contracts through this process. 
What's the most memorable project you've worked on?
Travelling to Nepal to work with Dinadi! Dinadi is a social impact company that creates high quality knitwear while giving employment opportunities to women who have been in vulnerable situations. Their products are all hand knit by these women (who are paid a living wage) and are 100% ethically made. Dinadi is a really beautiful company inside and out and I am committed to creating their imagery to support marketing efforts. Working with them has been incredibly impactful and meaningful for me.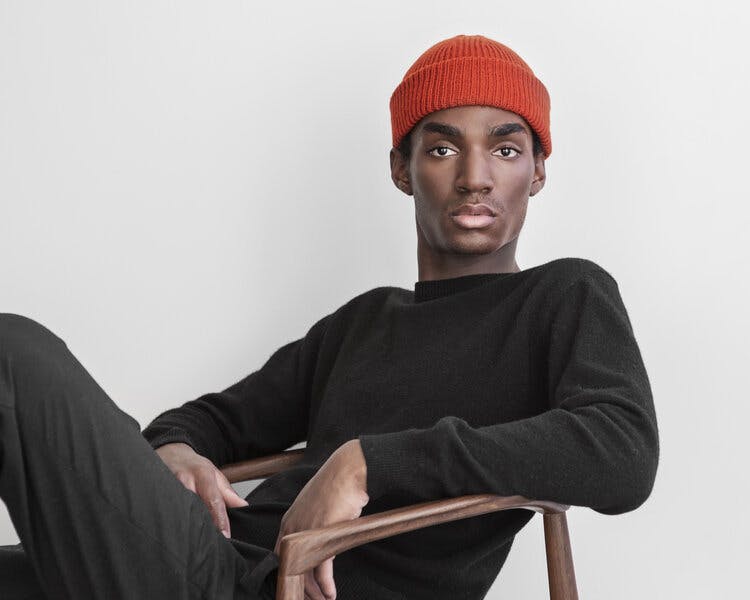 What qualities do you value most in your clients/partners?
Mutual respect, equality, and collaboration – that is how I work, best.
 Vulnerability to me means being honest and clear about our expectations. Being unafraid to say something that might disappoint and problem solving collaboratively. Naturally, I am a people pleaser so it is important for me to speak up but to say things kindly so I am not hurting someones feelings. This style of vulnerability is what I strive for and hope for when working with others. 
Equality and equal business stature. This means that even though you are hiring me, I'm also interviewing you to see if we are a good fit to work together. It means we value each other, and you are hiring me for what my special skills and personality bring to the project.
Do you have a favourite image with a great story behind it?
My new favourite images are the recent portraits that I took of my mom and me. They look great and I'm proud of the portraits because they mean something special on a personal level.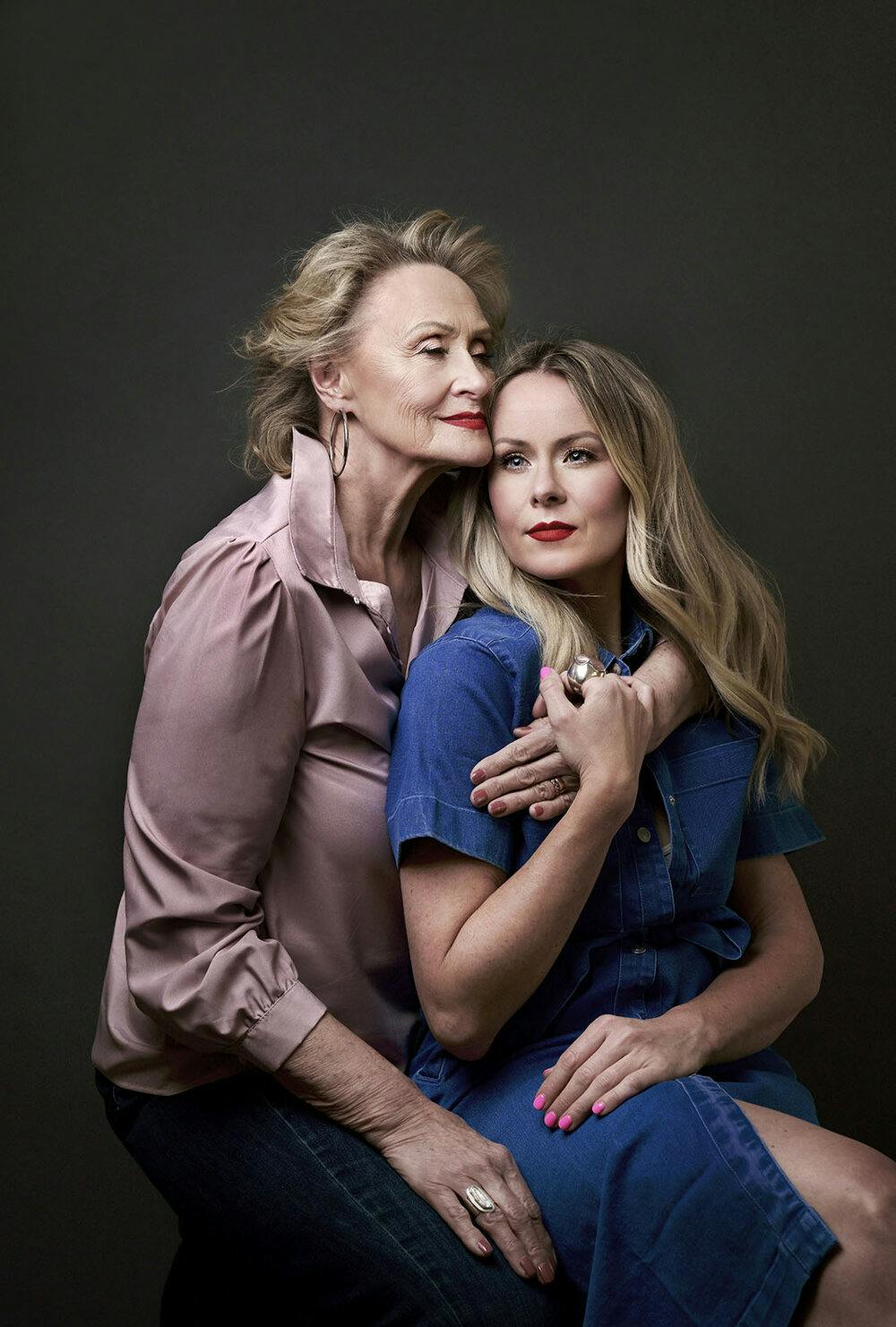 Do you have advice for a young photographer who is just getting started?
Hang in there! Entrepreneurship is a long road, and you have to take it day by day - try not to become overwhelmed. Instead of focusing on the gear you think you might need, focus on the gear you have and use it in the best way you can to get the desired effect (as opposed to thinking you need to spend a lot of money). The fancy gear will come, just keep working at it, start with used gear if you can't afford new and slowly build up. 
What's on your bookshelf? Podcasts? Spotify favourites?
What has been your saving grace during Covid? What do you do for fun?
My kitten Lola and my dog Rosie, they've been my little saving graces. Good red wine. Many crib games with my partner Baruch. And more seriously, rebranding and working on my website has kept me motivated and excited. Covid gifted me the time to work on my marketing plan and that has kept my morale up. If I had been really busy when trying to rebrand, it would have been much more stressful. I had the space and I am proud of my rebrand and new website as they reflect the work that I am doing right now. 
Where would your first vacation be after the pandemic? 
On a beach somewhere, probably Mexico or Hawaii! My best friend lives in Belgium and we had a trip planned to Italy. I would like to resurrect those plans too!
What does the future hold for Kokemor Studio? Do you have any exciting projects in the works?
I am in the beginning stages of starting a non-profit foundation called The Cameras for Kids' Foundation. It's project that I'm incredibly passionate about growing. Photography as an art form is inherently expensive and I'm aware that many students and other young people in our city may not have the opportunity to explore this discipline due to the financial barrier. The Cameras for Kids' mission is to improve the accessibility of professional-level cameras by acting as the bridge to source, refurbish, and supply cameras to schools and other youth programs, therefore equipping young people in our city with the tools needed to learn about photography. I will also supplying a photography guide to help them get started and selling a set of these guides on my website where a portion of each download will go back into this non-profit.
With Kokemor Studio we recently launched into creating beautiful and artistic brand videos for small to medium sized companies that will assist in growing their business. Videos can be costly endeavours so we wanted to provide a middle ground and offer brand videos for around 5-10k. 
Where can we find you?
Let's Talk!