Insights and Updates - How Does Branding Create Value?
Branding is an essential part of creating value for a company. It helps differentiate the company from its competitors, builds customer loyalty, and creates a strong emotional connection. We have often stated at Roadmap it all starts with your brand, and your brand is everything.
You create value through branding in the following ways:
Building Brand Awareness: A strong brand identity helps to make a company more recognizable and memorable in the minds of consumers. This is accomplished by positioning your company with a strategic narrative that solves your ideal client's problems on channels where they seek information.
Establishing Credibility: A well-designed brand image can help to establish trust and credibility with potential customers. This can be achieved through consistent messaging across platforms (using your strategic narrative) and high-quality visuals that reflect the company's values. In other words, you need to invest in designing your brand image, values, tone, and positioning.
By Staying Top of Minds: When you have strong brand awareness and have established credibility, those combined will increase the chances that customers will remember you and choose your product or service over your competitors.
Creating Customer Loyalty: A successful branding strategy will create an emotional connection with customers, leading to customer loyalty. Customers who feel connected to a brand are more likely to remain loyal and continue buying from them in the future. Every day your team creates a branded experience when delivering your service or product, and this branded experience will build more awareness and credibility through word of mouth and dark social, which will grow your business.
And lastly, all of this increases overall Company Value: A strong brand identity makes it more attractive to potential investors and buyers (which drives its valuation). This is because a strong brand demonstrates that the company has established itself as an industry leader and has built up a loyal customer base who are willing to purchase its products or services.
Schedule a complimentary 15-minute discovery call with Roadmap President, Steve Whittington, to discuss how your branding could be creating more value.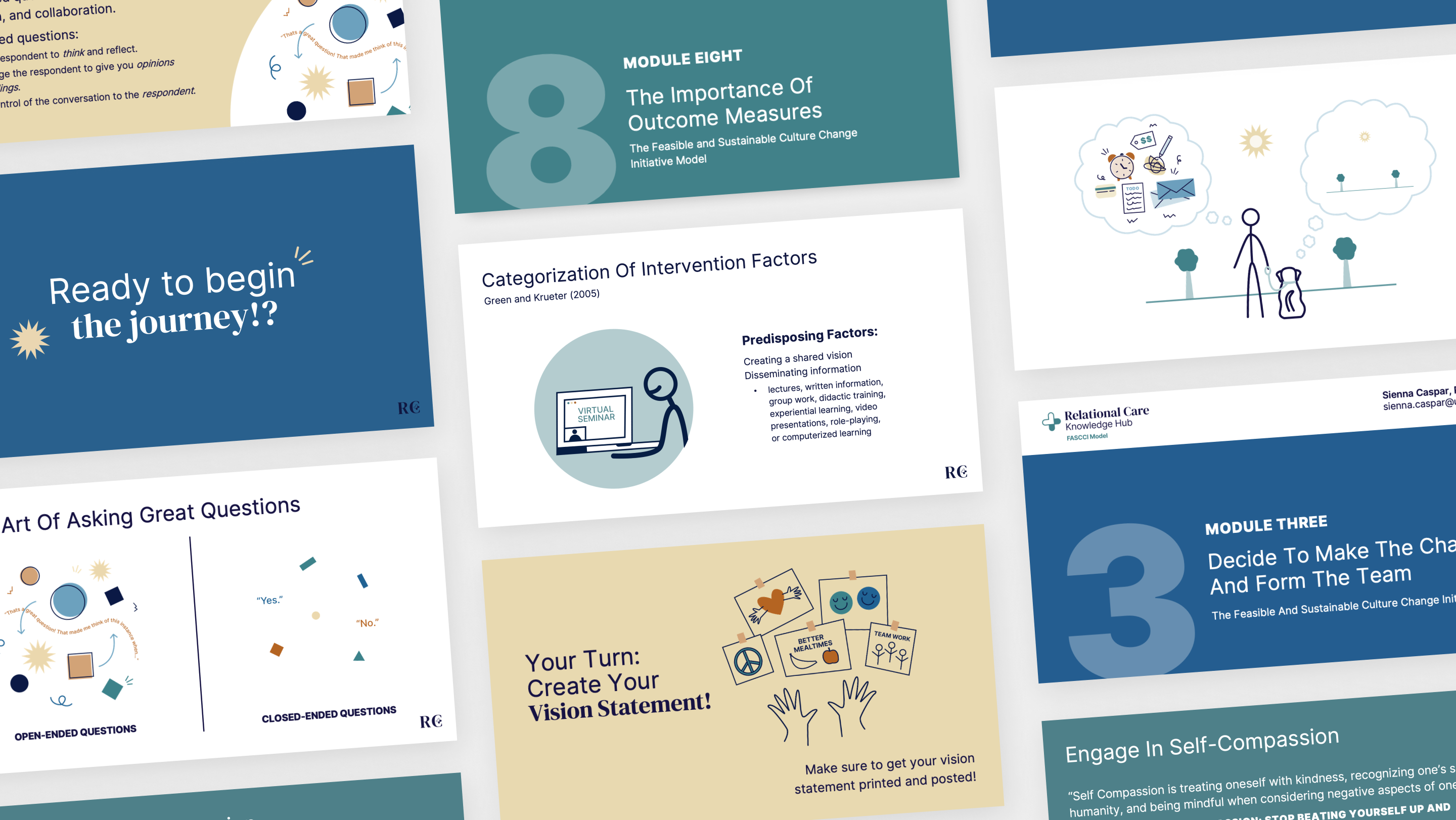 Relational Care | Brand Case Study
Your brand is more than just colours, a typeface or a logo. Your brand is how you make your audience feel; it's how you show up in the world and what you stand for.  It's your culture. Changing an existing corporate culture is no small endeavour. Changing the culture in more than one continuing care centre seemed overwhelming. But our team was up for the challenge that Relational Care presented to us. 
 What they needed was a set of brand foundations that reflected their key attributes and considered their audience sets.  We worked with them to develop a flexible brand architecture that includes Brand Foundational Language, Brand Identity and Illustration documentation that can evolve with them.
Read the case study here.

Claim Your $15,000 Grant for Digital Adoption Planning
The Canada Digital Adoption Program (CDAP) offers small and medium businesses a grant of up to $15,000 towards building a digital adoption plan through a qualified Digital Advisor, such as Roadmap. 
What is the Process?
Schedule a free 30-minute session with Steve to confirm your eligibility and discuss how you can grow and scale your business.
Complete your CDAP application, and use their Digital Needs Assessment tool to confirm your eligibility for funding.
Once you're deemed eligible for funding, begin working with an advisor from the digital advisor marketplace list to build your digital adoption plan.
As a CDAP digital advisor, Roadmap will work with you to co-create a plan you submit to CDAP to receive the grant funds (up to $15,000).
You submit the CDAP-approved plan to the BDC for an interest-free loan, up to $100,000, to implement the elements in the plan.
Not sure of your eligibility? We can help you map things out and find the best path to grow your business. Contact us about Digital plans.