Hi there,
How many times has this happened to you: you have a customer service question or complaint with a company and instead of getting quick and easy resolution, you find yourself repeating your situation over and over again. First in an email, then on the phone to a service rep, then again to someone else and so on. It's certainly frustrating. Why can't people in the same company know what your problem is and work to fix it?
Now think about your own organization. Do you have any challenges with your customer service team replying to customers in a timely manner? Can the team communicate efficiently with each other? Can they communicate with other departments, like accounting?
Having effective internal communication is crucial to ultimately communicate with customers and resolve their issues. The good news is, there are many tools to help you streamline customer communication and integrate your systems so customer data is central and accessible. That way, you can reply faster, solve problems more efficiently and keep your customers happy.  
These are two great tools we recommend:
Service Hub by HubSpot
HubSpot recently launched an improved version of their Service Hub. This customer service software allows businesses to connect more with customers and helps service teams be more efficient by having information in one place and connecting to other business departments. Some of the key features include:
Customer Portal: to keep ticket conversations going between customers and service reps, so issues are resolved faster and with less repetition.
Help Desk: offers a shared inbox that streamlines and centralizes customer communications across different channels (email, live chat, Facebook Messenger) so everyone on your team can see all the different messages and can reply to conversations in one convenient place.
Inbound Calling: allows teams to receive calls to a mobile device and track inbound calls from customers right in HubSpot. This gives your team quick and easy access to customer data, making it easy for customer service reps to reach a resolution.
Cloud-Based SMS Messaging
Utilizing SMS messaging or texting your customers is a simple and effective way to communicate. Sakari is a cloud-based text messaging service that easily integrates into your existing systems (like HubSpot). This means you can manage messages and contacts all in one place, streamlining your communication. Plus, you'll have access to customer data and history when you're sending messages. You get the personalization of a text message, but done in a platform that lets you easily message all your customers at once. There are many features you can utilize:
Two-way Texting: instantly connect with customers on a more personal level and answer their questions right in the moment. 
Mass Texting: send messages to many contacts at once, saving your team valuable time. There are also options for personalization like customer name, date/time and URL links. 
Automated messaged with SMS Autoresponders: similar to a chatbot, these ensure every customer who texts you gets a quick reply. 
You can learn more about these tools and how to make customer service your top priority in our latest blog here or below.
Are you ready to level up your customer service? Do you need help creating an overall customer experience strategy? We would love to help and show you the tools and technology that's available. Give us a call or email us today.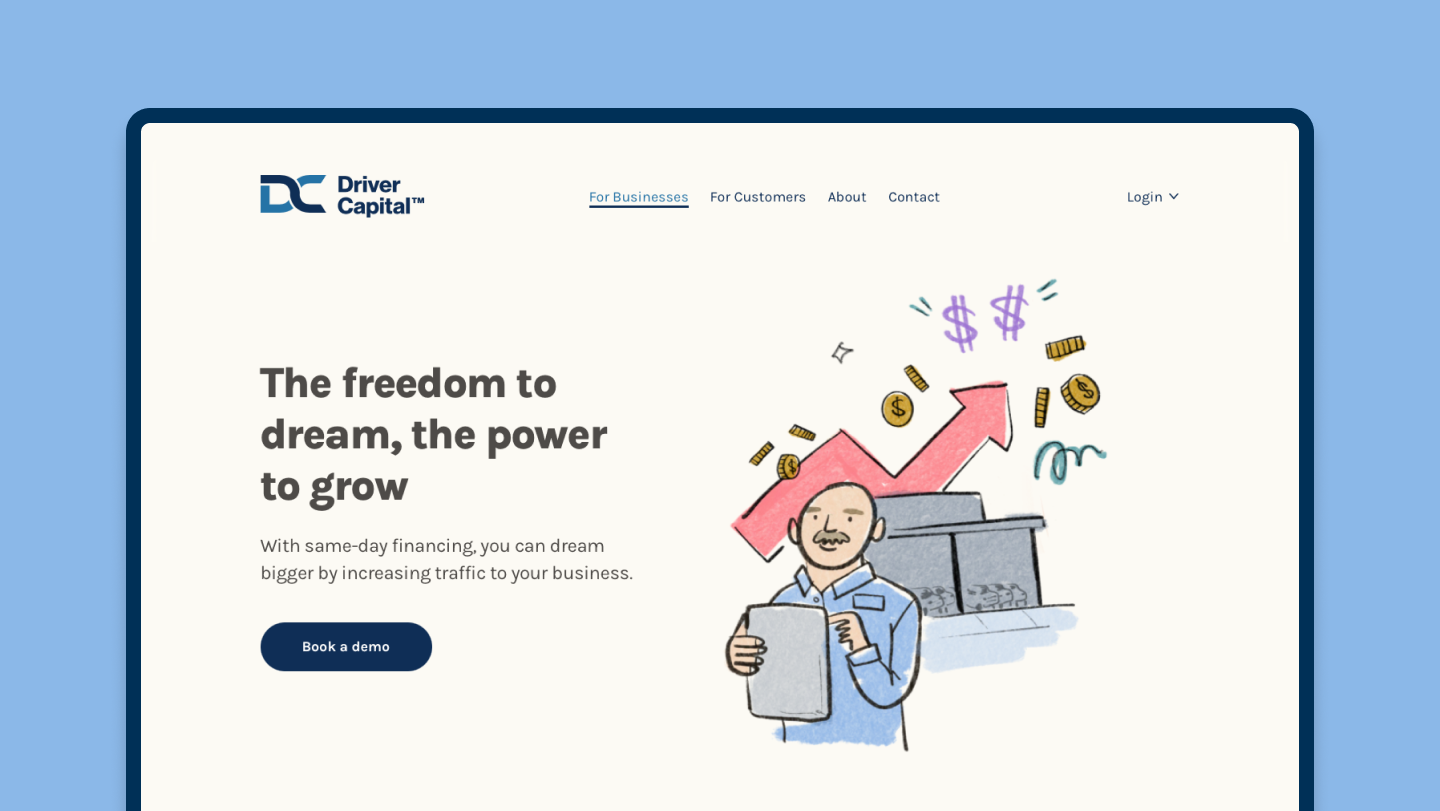 Driver Capital Case Study - Merging Business and Marketing Strategy
Driver Capital provides auto dealerships and service centres a financing product they can use to generate additional sales for their business. They had tested their business model for two years and needed a strategic approach to scale operations. 
The Need - Driver Capital needed a clear, united voice and brand package that would bring consistency throughout a wide range of sales and marketing tools. They needed a brand that effectively marketed to different audience segments through a holistic approach to both sales and marketing.
The Solution - Roadmap created a strategy that included business goals and objectives, competitive analysis and conducted interviews with sales and service teams and existing customers to understand their current landscape. From there we defined target audience sets and created a set of brand foundational language and a marketing and sales plan. Other aspects of this project included: brand identity, website development, business process mapping, emailing marketing, and more.
The Results - We created a brand identity for Driver Capital that has a clear and united voice while building trust through clarity and consistency. We also created a full set of professional tools to market to their core audience sets and align internal teams.
Other results included:
Measured marketing tactics that allow for educated decisions on which ones are most effective;
Integrated company platform including a CRM implementation, developing a new website, web application tools and proprietary finance software;
Service centre communication and support system, keeping them up to date on the latest information and access to marketing support.
For more on Driver Capital, please read our case study.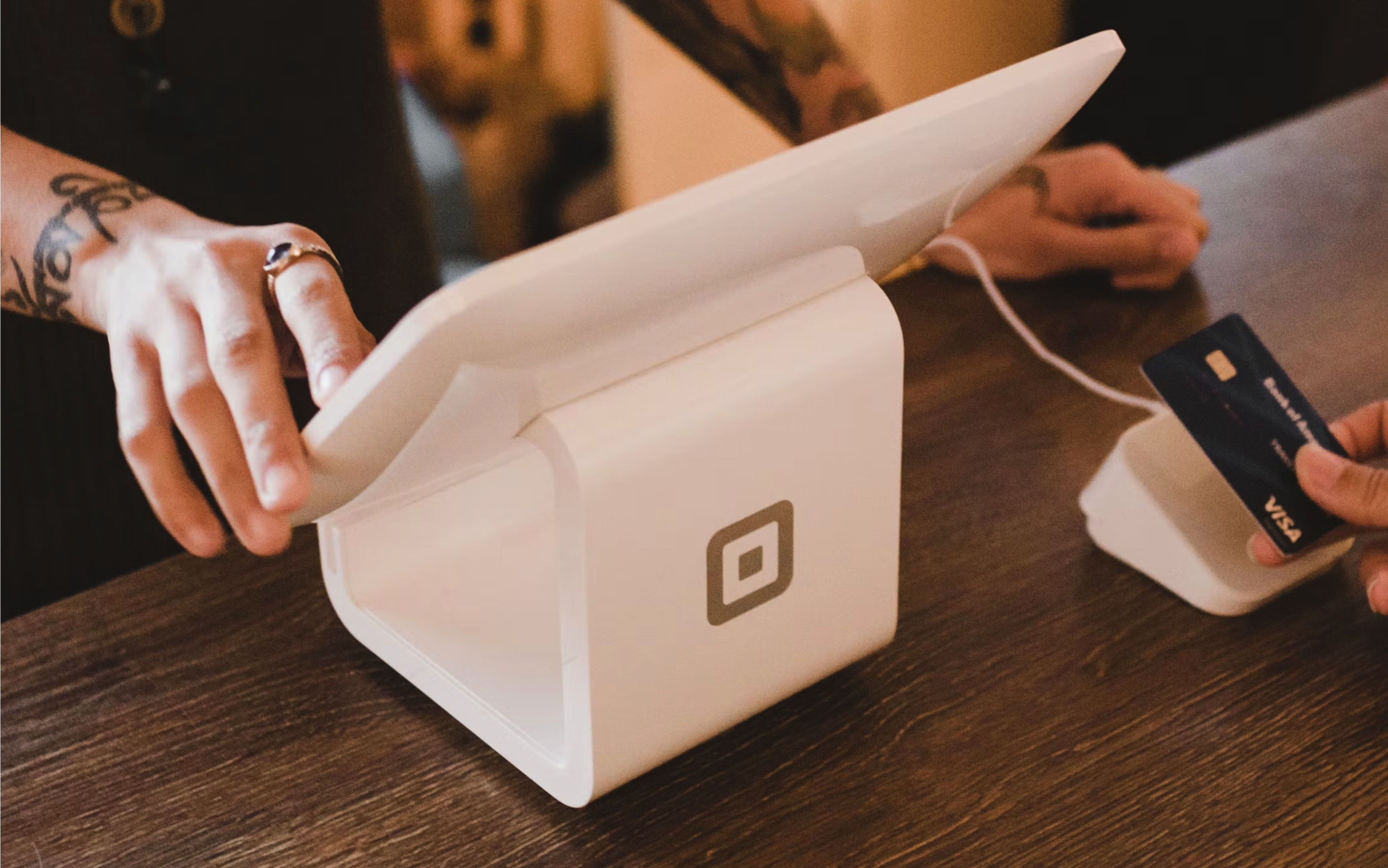 Why Customer Service Should Be Your Top Priority And How To Do It
When it comes to your business, the customer should always be put first. This may seem like common sense, but often organizations start to focus on other priorities and customer service takes a back seat. What's important to remember is that poor customer service can directly impact revenue. 
There are many ways you can create exceptional customer service. Some  key things to keep in mind are seeking customer feedback, staff training, and utilizing multi-channel communication. Our latest blog post looks at why customer service should be your top priority and how putting the customer first can drive business.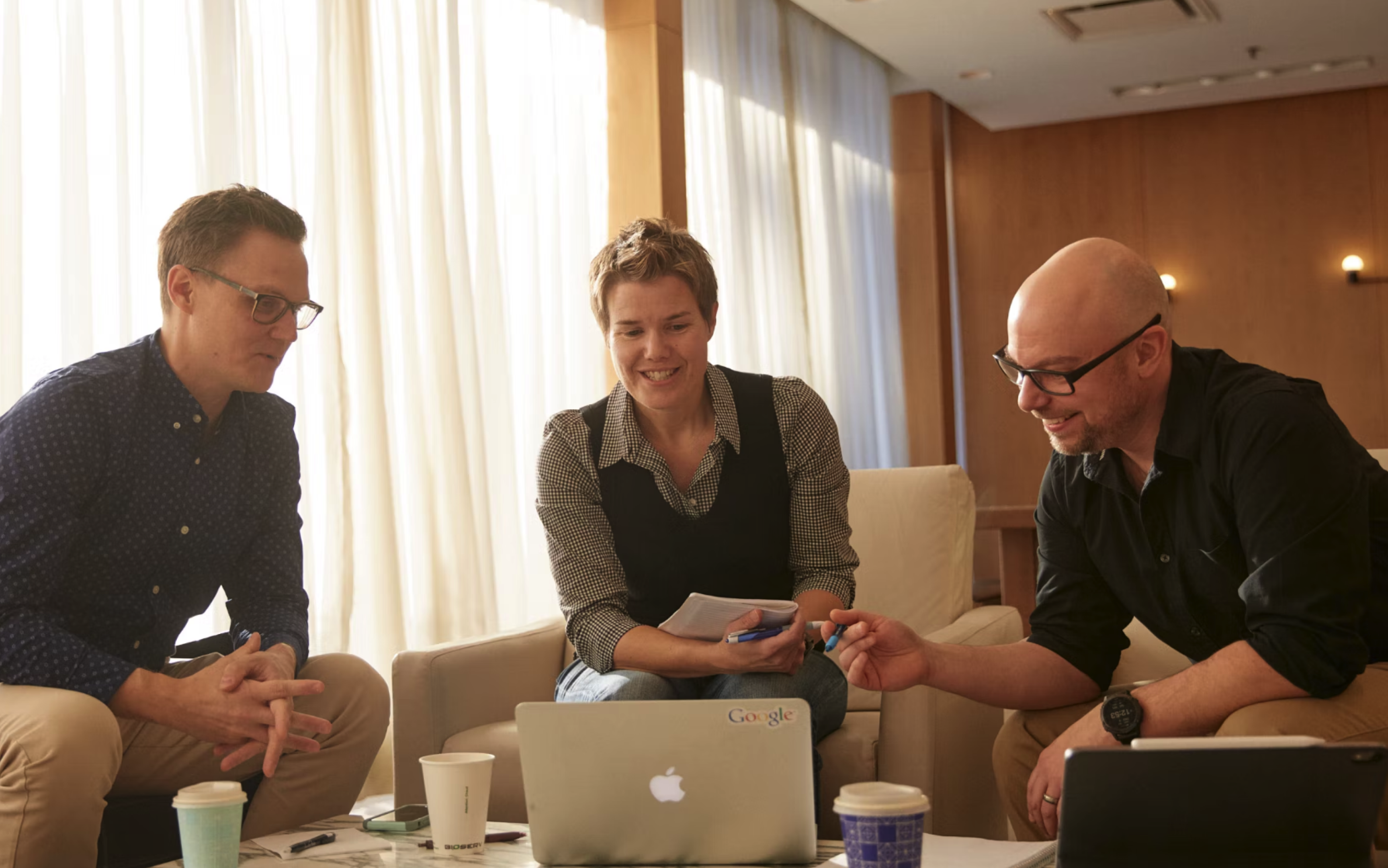 What We Learned From Our Customer Survey
Surveys are a great way to gather customer feedback on many aspects of your business. You can gain valuable insights on customer service, product offerings, your website and much more. 
Roadmap recently sent out our annual customer survey. We learned some valuable insights about why customers choose to work with us and areas where we can improve.
Do your customers really know everything about you? Is your content meeting their needs? How do you score on customer satisfaction? 
This blog post looks at the key insights we learned from the survey, which are important for any business to consider about themselves.

What's new with Google Analytics?
Google launched a new product called Google Analytics 4. They termed it the 'future of analytics' as it boasts many improvements compared to its predecessor.
Google Analytics 4 has made a significant change in how they collect data. The new model processes each user interaction as an event, which provides benefits such as tracking the performance of marketing campaigns across platforms and devices without worrying about session overlap - this is great news for marketers! By moving to an event-based model, GA4 is more flexible and better able to predict user behaviour. The other big change in Google Analytics 4 is the ability to create different custom reports. In the previous versions, custom reporting was very limited. However, this new version of Google Analytics is still under development as Google is working to enhance it further.
As this is the future of Google Analytics, Roadmap Agency is setting up GA4 accounts for all of our clients so they can be ahead of the curve and have the account ready once Google decides to move completely. 
Thanks for reading!
Sign up to our newsletter